News
Vin Diesel revealed a portion of the new "Riddick" storyboard, revealing that another Furian will appear in the film.
Vin Diesel showed a scene from the new "Riddick," titled "Fury," from the storyboard. The image depicts Riddick in a spacesuit against a starry sky.
According to the accompanying commentary, the protagonist looks somewhere and sees a boy not far away with the same eyes as him. In addition to Riddick, the Furians in the film are likely to be played by someone else.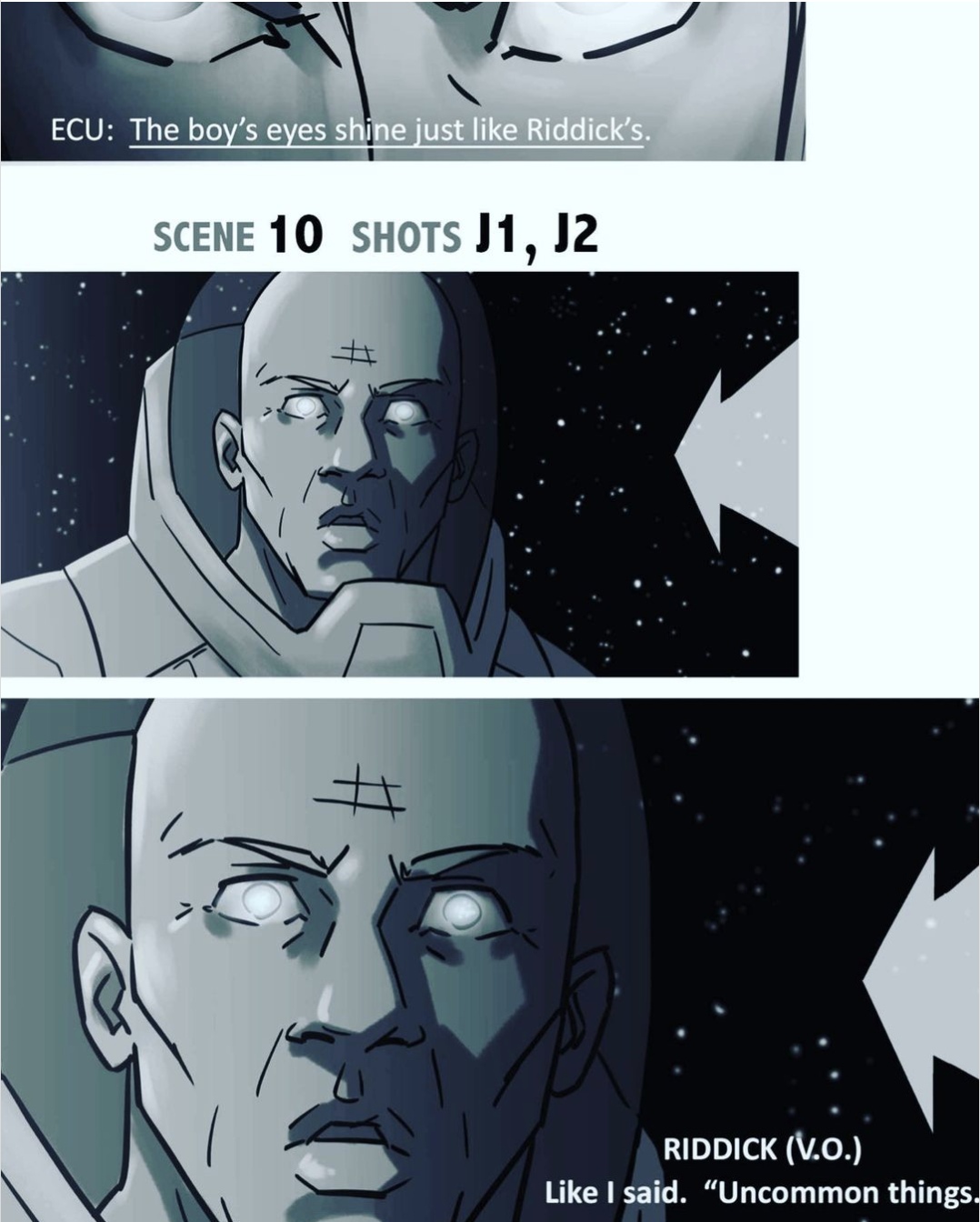 Last year, Vin Diesel revealed that the fourth film's script had already been written and that filming was set to begin in Australia. When is unclear. Simultaneously, the actor expressed his desire to release a new Riddick game.
Although the plot of The Fury is being kept under wraps, Riddick is expected to return to his home world. David Twohy, the director and screenwriter of all previous Riddick films, is the tape's director and screenwriter. The final installment was released in 2013.