News
Video game sales in the US fell 7% in the first quarter of 2022, according to NPD.
NPD Analyst Matt Piscatella publishedNew sales figures for video games in the United States for the first quarter of 2022 have been released. He was not very successful in the industry, as it turned out.
In comparison to the first quarter of 2021, the entire video game industry in the United States fell by 8%. Video game sales and content fell 7%, while equipment and accessories fell 15% and 16%, respectively.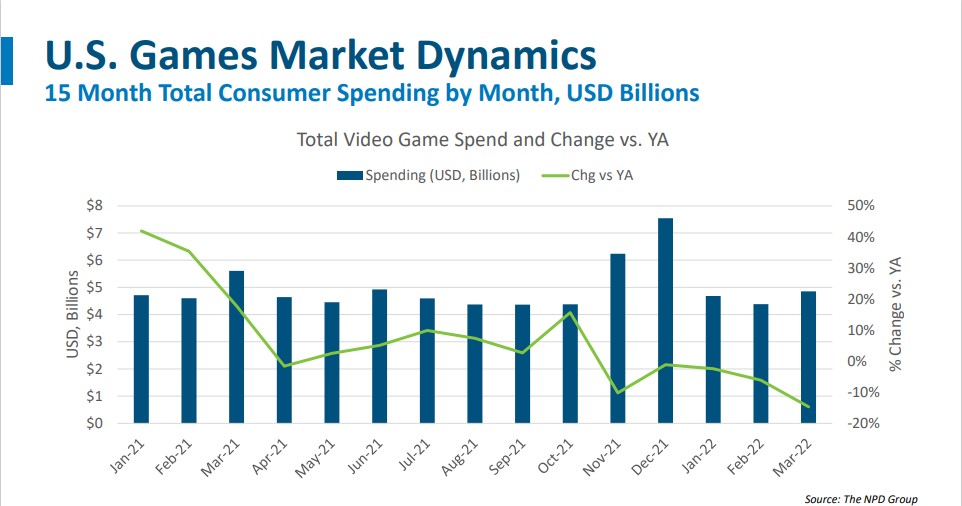 The company made $13.9 billion in sales during the quarter. This is assuming that many major releases such as Horizon, Dying Light 2, Elden Ring, and others were released during the quarter.
The decline is attributed to a lack of available video game hardware as well as the US economy's stimulus in the first quarter of 2021. The Switch, followed by the Xbox Series, was the most popular console. Elden Ring is the most popular title.