Entertainment
Sony may soon fall out of the top ten most profitable gaming companies.
We can see what the ten most profitable videogame companies were in the last twelve months thanks to a new financial report from Newzoo, which generated a total of $ 126 billion in revenue. We can see from this ranking that Sony may lose its second place very soon.
Sony is ranked second in the Top 10 list. Who could possibly jeopardize that position? Microsoft and Activision Blizzard, not Apple. In this ranking, the two companies would tie for second place if they were counted together. Similarly, if Take-Two and Zynga were combined (as T2 is buying Zynga), they would have finished 10th, ahead of Sea Limited. To get a sense of the situation, look at the image below.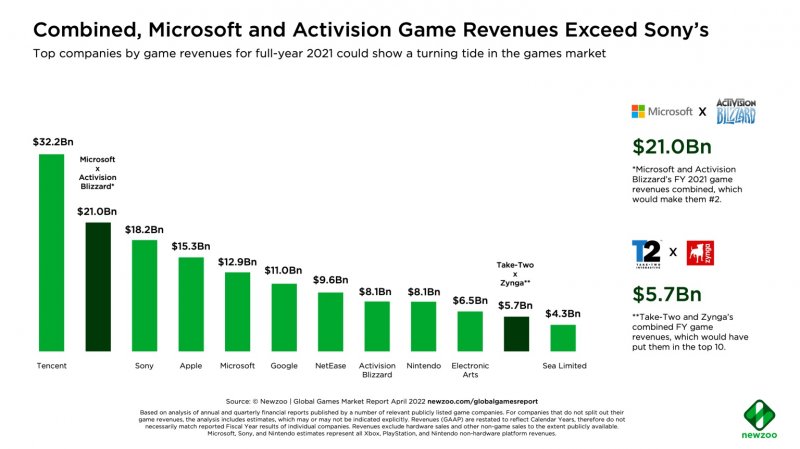 In any case, Tencent maintains its lead with a 9.9% year-over-year increase. Honor of Kings and Clash Royale are examples of successful live service games.