News
Sony believes that including exclusives in the new PS Plus will degrade the quality of the content.
Jim Ryan, the CEO of Sony PlayStation, stated in late March that the company would not be releasing its own games in the updated PS Plus alongside the release. Hiroki Totoki, Sony's CFO, said something similar.
According to him, adding exclusives to PS Plus will result in the games becoming worse and less investment in development. This is something the company does not want to happen.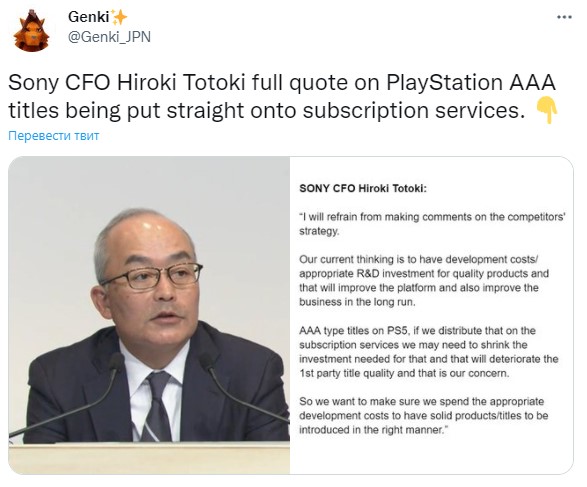 Obviously, no major Sony games will be available on PS Plus in the future. The situation is unlikely to change, as Jim Ryan recently stated.
On June 22, the updated PS Plus will be available in Europe and Russia, with Asia being the first to try out the new subscription.