News
On Wednesday, the number of people playing Babylon's Fall online dropped to one.
Last Wednesday's action Babylon's Fall was hoping for a magical result. On Steam, simultaneous multiplayer has been reduced to a single player, which is a disaster for Square Enix and Platinum Games.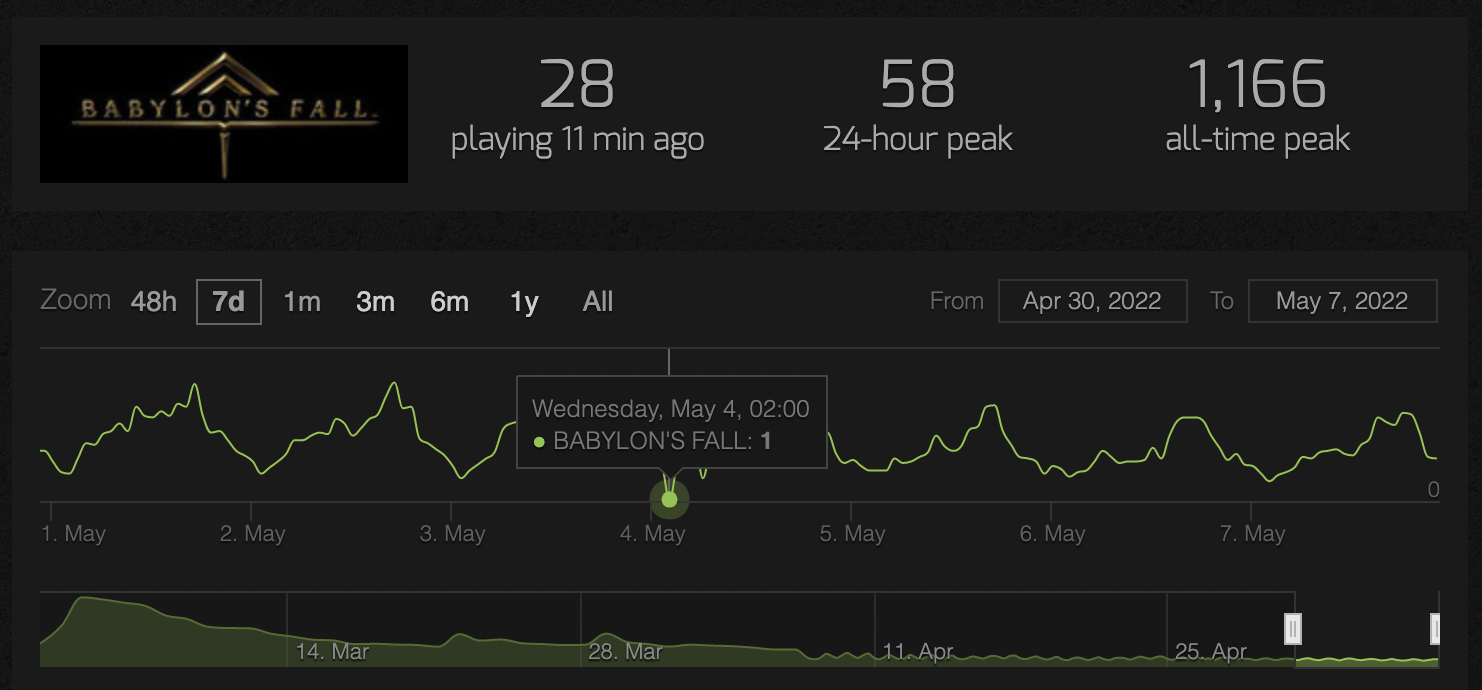 Of course, this does not reflect the true number of players across all platforms, but it does show that the game is a complete failure. Only two and a half months have passed since the release, and the graph above depicts the current situation.
Babylon's Fall is available on PC, PS4 and PS5, and the developers are still hoping for something to entice players.