News
In the first quarter of 2022, 'Moon Knight' surpasses 'Peacemaker' in terms of US viewership.
The most popular TV series premieres in the United States in the first quarter of 2022, according to Parrot Analytics. The first place went to "Moon Knight," whose demand was 33.4 times higher than the monthly average.
Two HBO Max shows, "The Peacemaker" and the comedy "Our Flag Means Death," rounded out the top three. The television adaptation of Halo came in at tenth place.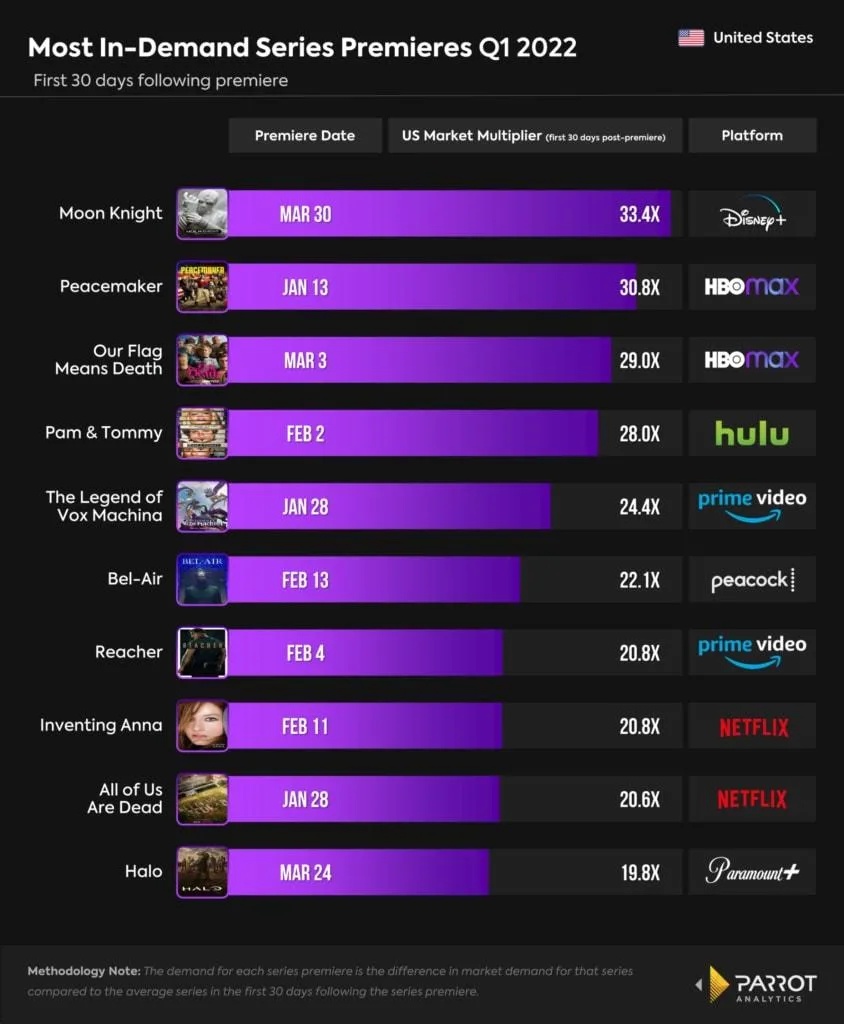 Interest in "Knight" and "Peacemaker" grew almost immediately – after that, the superhero almost didn't attract any more attention, while the pirate comedy starring Taika Waititi gradually gained a following through word of mouth, particularly among the LGBTQ community.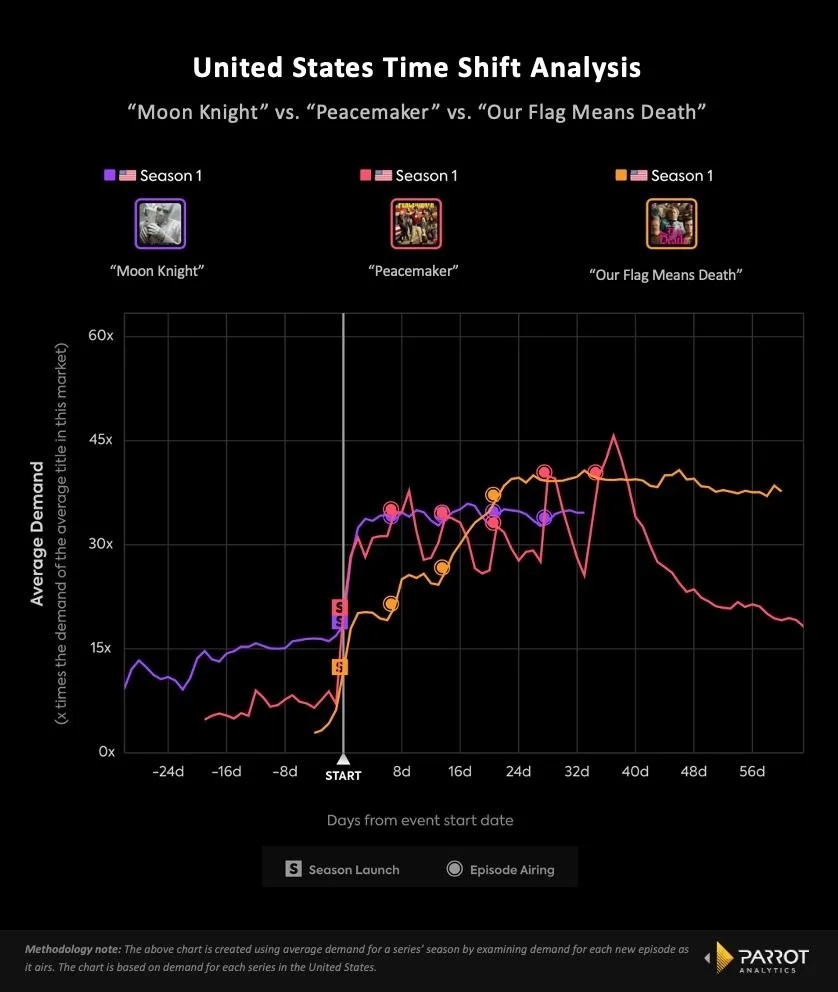 Last Wednesday, the sixth episode of "Moon Knight" came to an end. It has yet to be renewed for a second season by Disney.