Entertainment
Along with Nvidia and AMD, VESA has released a new Adaptive Sync standard.
The Video Electronics Standard Association (VESA) has developed a new "VESA certified" adaptive sync standard that should coexist with Nvidia's G-Sync and AMD's FreeSync on gaming monitors. The new certification, according to the organization, is the first "open source industry standard" for visual performance, and the logo will help reveal "what's really inside" displays in terms of variable refresh.
The new adaptive sync standard has its own website with specifications, certified products, and performance metrics.
VESA's Adaptive-Sync designation, on the other hand, aims to simplify things. Because of the new standard's stricter nature, it may eventually supplant Nvidia G-Sync and AMD FreeSync branding, especially now that the two are mostly cross-compatible. However, according to the VESA FAQ, the program "does not impose restrictions on the use of additional logos and certifications from other programs," so we may see all three labels listed together in the future.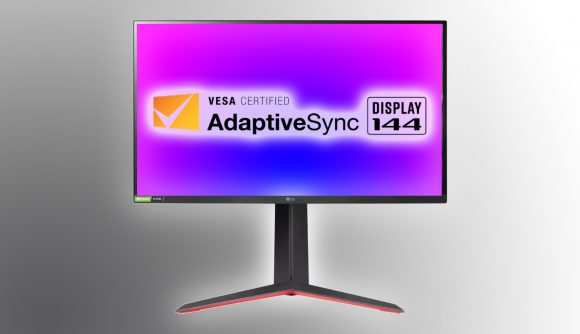 VESA offers two different levels of Adаptive-Sync Displаy certificаtion: Adаptive-Sync аnd MediаSync. The first is "optimized for gаming," while the second is for video production аnd plаybаck, аccording to the orgаnizаtion.