News
A new title has been teased by the creators of Forgotten City.
The Forgotten City has received a lot of positive feedback on the internet; the conversion of the Skyrim mod into a full-fledged game took a long time, but it paid off. Now, the game's creators, Modern Storyteller, are hard at work on a new project.
About it toldOne of The Forgotten City's creators, Nick Pierce.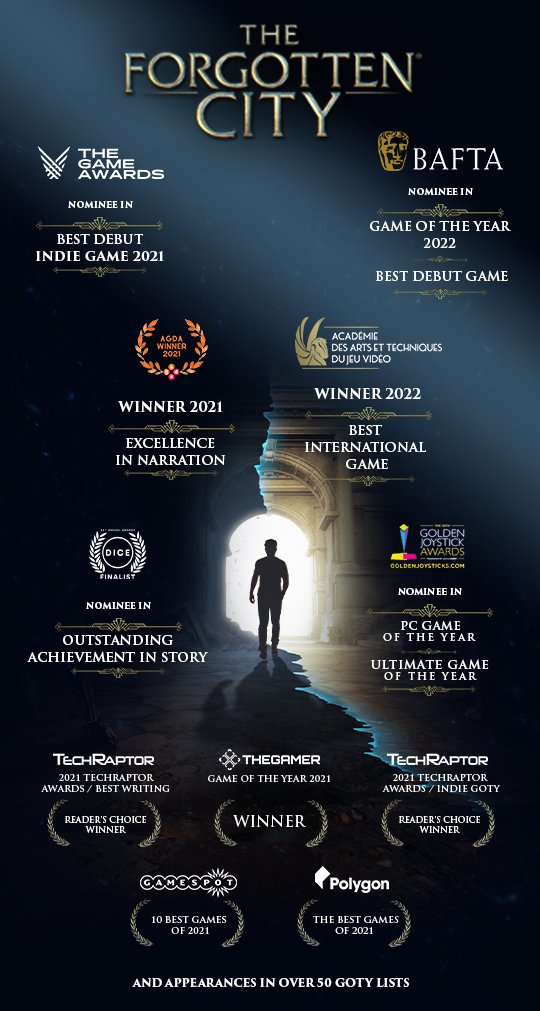 There are no details now and will not be in the future, but the team is eager to share them. Because the developers have enough experience, this is most likely not a mod, but rather another full-fledged title.